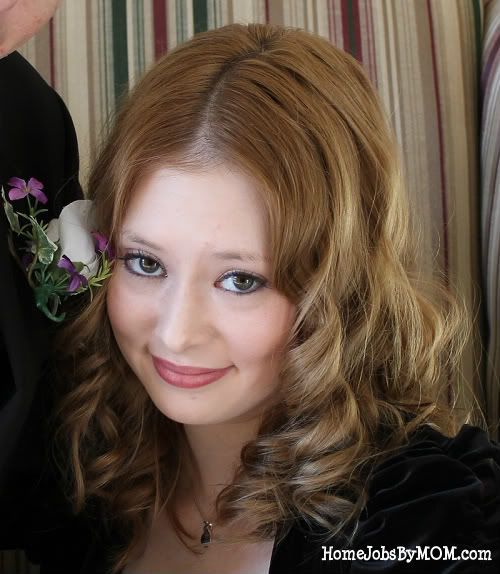 My journey as a mom began in 2005 when I became pregnant with my first son. When my buggie was born in 2006 I was still attending college and could not afford to pay for daycare. My amazing DH and I decided that it would be financially best for us if I became a stay at home mom. Since I was now a stay at home mom I could not attend regular college classes. My fellow classmates probably wouldn't have liked their important professor lectures being drowned out by a crying baby. I, however, was determined to finish my college degree so I opted to take the remainder of my college classes online at my university. In 2008, I received a Bachelor of Arts in Psychology (as well as an Associate of Science and an Associate of Arts).
In 2009, I was pregnant with my second son. During this time I felt quite the urge to help with our household finances. I wanted to feel as though I was contributing more to our family than just being a mom. Don't get me wrong, being a mom is the most important job anyone could ever do but I wanted to add more to my plate and contribute financially as well. I wanted to be a stay at home mom for my young children and earn money from home. Needy aren't I? I knew that I still could not afford daycare especially with now having two children so I began to research ways I could earn money from home (you cannot do much with a psychology degree unless you have your masters). This blog explores the the many jobs a mom from the good, the bad, and the buggies.
If you have any other questions about my story please contact me or post a comment. I would love to talk to you!