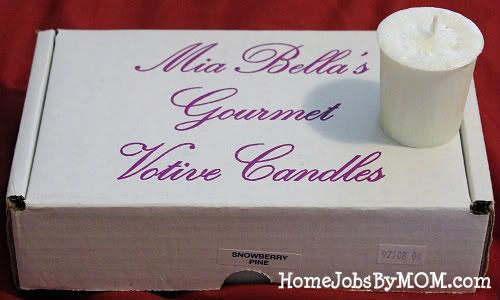 Do you want to add to the ambiance of your home with the comforting flicker of a candle and it's amazing aroma? Once upon a time I sold Mia Bella's Gourmet Products. They have an amazing scent and quality that is hard to find elsewhere. You can smell these candles even before you open the box!
Luckily, I have some overstock left over from my selling days to share with you. An entry into this giveaway gives you a chance to win 6 Mia Bella Snowberry Pine votive candles.
How big are the votives? Each votive is 2.5oz.
What are the votives made of? All votives are made of a proprietary natural wax blend with a lead and zinc free wick (made of 100% cotton).
What does Snowberry Pine smell like? The scent is a mixture of Balsam Pine, semi-sweet winter berries, and a hint of mint.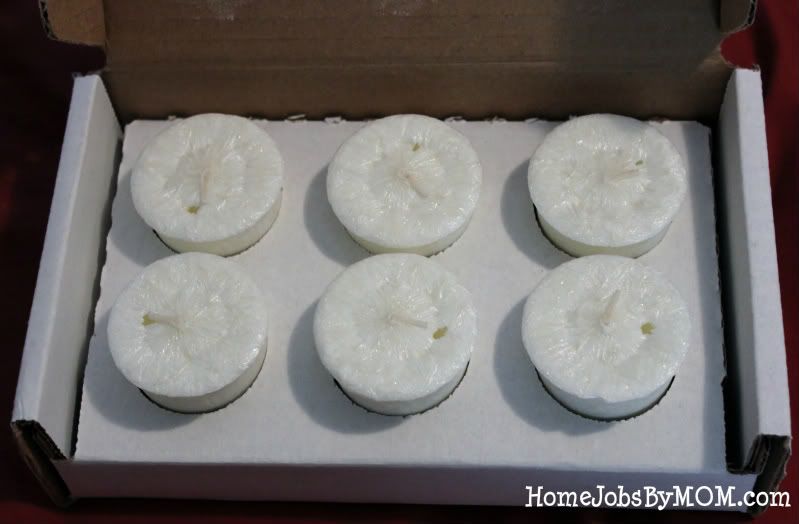 To learn more about Mia Bella's Gourmet Products please visit Scent-Sations, Inc.
Please visit Home Jobs by MOM on Facebook to view how to enter this giveaway. Ends 3/27/12 at 12:01am. Remember to come back here to write your mandatory comment on this post and follow the instructions on the Rafflecopter widget. Happy entering!
You may also like my: Giveaway Roll Call , Freebie Stockpile, Other Sites with Giveaway Linkys, and Featured Sweepstakes.