Note: This article contains affiliate links, which means I receive compensation if you purchase a product through them. Regardless, I only recommend products or services I use personally and/or believe will add value to my readers. Visit my disclosure page for more information. 
This is a sponsored post written by me on behalf of Provost Academy. All opinions are 100% mine.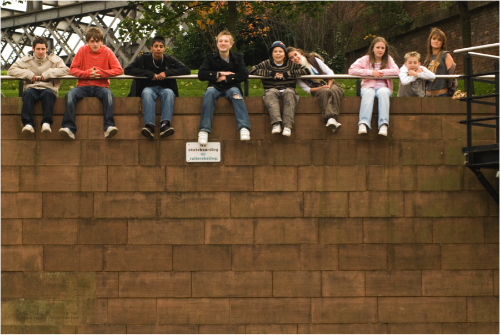 Today there are a lot of online schools to get your college degree. But did you know there are even online schools now for elementary children and teenagers? As an adult some of the reasons people choose online classes can vary. Some people solely use it for convenience. Others may not want to deal with nagging teachers and a ton of other students hovering down their necks. The class may only be offered online. There are so many reasons as to why people choose the path of an online school.
Often this path can be very unsocial. It's just you, a book, and a computer learning alone. Doesn't sound very fun, does it? When you think about this path when it comes to teenagers or even children you know in your mind it can't be unsocial for them. Children and teenagers need to be able to talk to real people about their real concerns and problems. They thrive and learn from new relationships. With the technologies available to us these days and the caring people at Provost Academy this shouldn't be a problem.
Provost Academy is an online accredited public (no cost) school putting the social into virtual learning that is available in the following states: South Carolina, Colorado and Ohio. They want your child's online experience to be a social one. Where they build relationships and work towards goals together with other people. They believe this is more beneficial than pursuing things alone. This is why they want to be known as The UnVirtual Online School.
Provost Academy's dedicated teachers, administrators and advisors know everyone learns differently and encourages every student to connect with others that have shared goals. They hope these connections will help students inspire and support one another.
Provost Academy even finds professionals in the student's field of interest to talk to and learn from instead of looking solely at a computer screen. By adding more relationships to the student's inner circle they get a distinctive learning experience that will prepare them for the challenges in real life. They're a school built on relationships not network cables. Inspired learning happens at Provost Academy.
I think all of the things Provost Academy is doing to encourage new relationships with their students is spot on. My UnVirtual School Idea is to perhaps set up local groups at a library or some other local place for the online students to login together and feed off of each other once a week.
Please share (in the comments section) an idea as to how an online school can be social. All ideas are welcome, whether revolutionary or simple.
What do you think an online school can do to build relationships with and for their students? And to be more social? (Please hash tag #MyUnVirtualSchool when using social media)