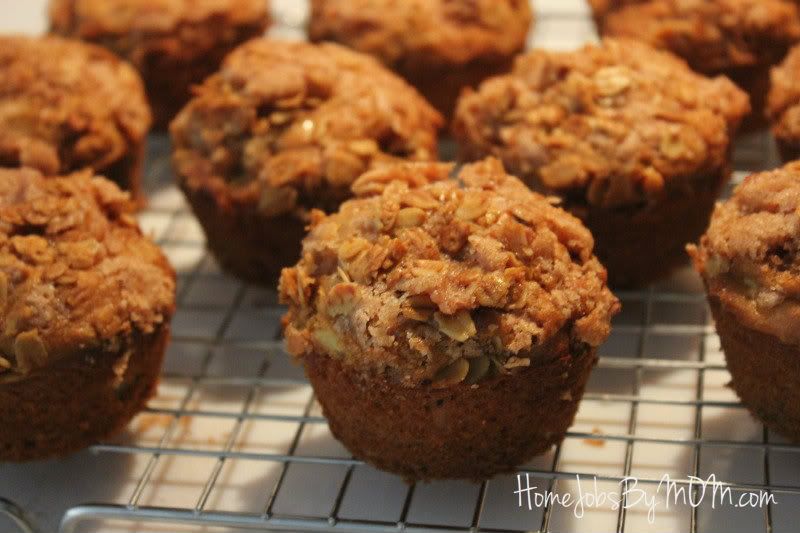 I think granola is great in yogurt, cereals, and more. It's great to snack on and it's just so stinkin' versatile. Not to mention the nutrients and fiber (I SO need fiber) that comes along with it. Recently, I had the chance to try several varieties of Udi's Gluten Granola. You may be asking yourself, "What does Gluten Free mean?" because I had the same question. Basically, it means that it does not contain the protein gluten which is found in things like wheat and barley. There are some conditions or allergies that require people to have a gluten-free diet. Let me tell ya, gluten-free defiantly doesn't mean taste free! Udi's Gluten Free Granola comes in good sized 12oz packages that retail for $6.50 a piece and have a nice mixture of grains, fruits, and nuts depending on the variety you are eating.
Okay, let me start by saying both my boys love muffins. I, however, don't always have the time to make them from scratch so I buy the packets that you dump and mix with milk. Lazy, right? Since I had all of this amazing granola I decided to make my boys a healthier muffin (Not counting the streusel topping. They needed some kind of incentive to eat it since they can be picky little buggers.) I found a nice granola muffin recipe on The Queen's Notebook that I adapted to my liking.
Ingredients
1 cup granola + extra for topping (I used half a cup Udi's Gluten Free Vanilla      Granola and half a cup + extra of Udi's Gluten Free Original Granola)
1/2 cup 2% milk
1 cup white all purpose flour + 2 tablespoons
2 teaspoons baking powder
1/2 teaspoon baking soda
1/4 teaspoon salt
2 large eggs
1/4 cup honey
1/2 cup buttermilk
1/4 vegetable oil
1 teaspoon vanilla
2 apples
1  tablespoon brown sugar
1 teaspoon cinnamon
2 tablespoons butter
5 tablespoons white sugar
Directions
First thing I did was place a rack in the center of the oven and preheated it to 375 degrees Fahrenheit
I then greased 12 muffin cups.
In hindsight, I wish I had lined my muffin tin with paper liners and greased those. I think that's a little easier and keeps the muffin tin way cleaner.
Place 1 cup granola and milk in a bowl and let it soak for about 30 minutes.
While the granola is soaking, peel, core and dice the apples. Toss the apples with 1 tablespoon brown sugar and 1/2 teaspoon cinnamon and set aside.
Another forethought coming up. I wish I would have diced the apples up a little smaller than I did because my son complained about some of the bigger chunks. Live and learn I guess.
While you have the cinnamon out place 1/2 a teaspoon in a bowl with 5 tablespoons sugar. Slowly cut in the butter with a fork until the mixture resembles coarse crumbs and set aside.
Place the flour, baking soda, salt, and baking powder in a bowl and thoroughly sift the mixture together.
Have you noticed a trend yet? This recipe uses a lot of bowls compared to the packet dump and mix method. Yes, while that method may be easier and makes less dishes this recipe will give you a sense of accomplishment knowing you made something from scratch. That's a win in my book!
Next, beat together the buttermilk, eggs, oil, vanilla, and honey and fold in the granola and apples. Make sure to blend all the ingredients well.
Fill each muffin cup about 3/4 full or until all of the mixture is gone and top each with the streusel topping and a few pinches of extra granola.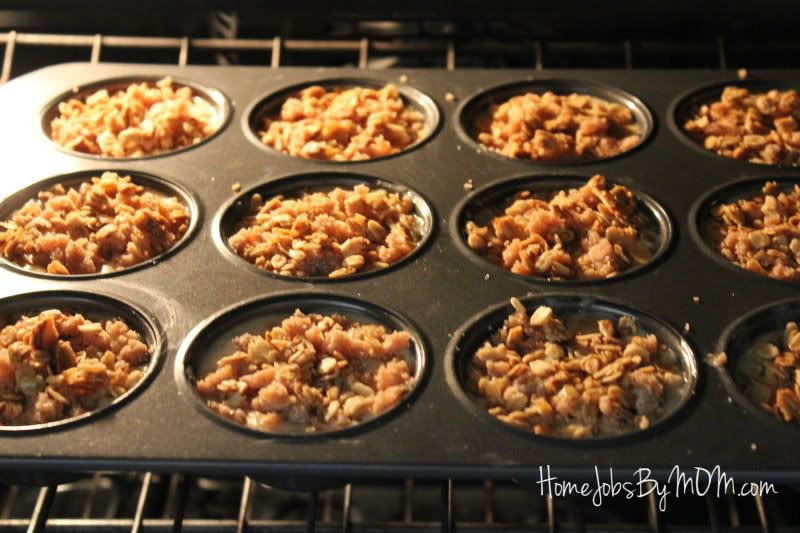 Bake for about 20 to 25 minutes or until lightly browned.
Note, if you insert a toothpick in the center of one of the muffins and it comes out clean, it's done!
Cool the muffins in the tins for 10-15 minutes, unmold, and let them continue to cool on a rack.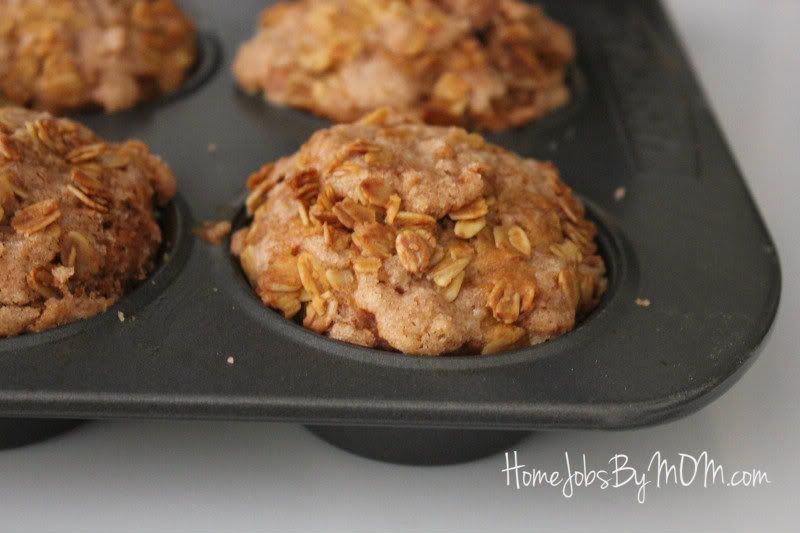 You can purchase Udi's Gluten Free Granola or other gluten-free products by visiting Udi's Gluten Free Foods website or find a store near you that carries it.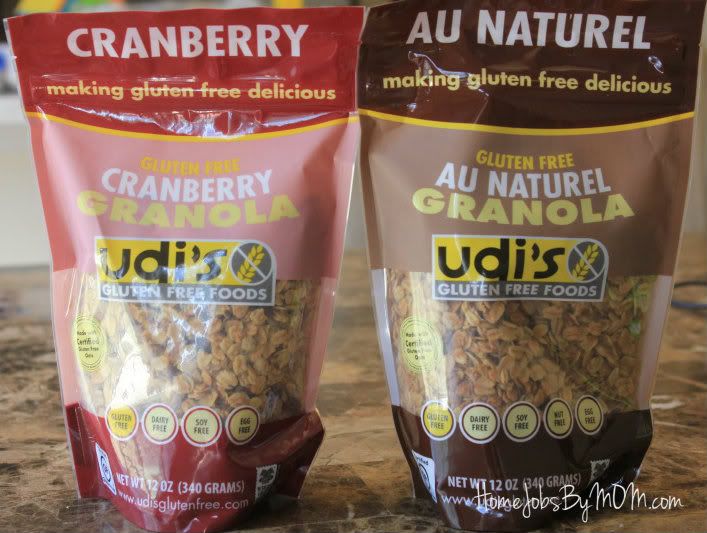 Cheers to a healthier breakfast! You could even make these extra healthy by using whole wheat flour and low-fat milk (and of course no streusel but what's the fun in that?). What do you eat granola with?