This shop has been compensated by Collective Bias, Inc. and its advertiser. All opinions are mine alone. #ChooseTENAOvernight #CollectiveBias

For nearly four years now I have been in charge of caring for my grandfather. He is an amazing man that will be 92 years old next month. Every year there's some kind of decline in his health which is sad to see. I love this man SO much and it hurts me to see him as a shadow of his former self. Aging can be cruel.
I often don't think of myself as a caregiver but that's what I am. I'm just trying to help this man I love out the best I can. Just like he did for my grandmother, that stunning woman in the photo above, who passed away ten years ago. I can't believe it has been that long 🙁 . She had Alzheimer's and he took care of her with his whole heart.
I hope I can measure up.
Caregiving, much like parenting, is a roller coaster ride. There are so many ups and downs, sudden turn and drops all while a feeling of nausea is looming over you. You are just trying to stay afloat and keep your sanity. It's HARD! However, staying in control and avoiding caregiver burnout can be avoided with these tips:
Be Realistic
It's okay to have a positive out look (all the better if you do) but it has to be within the constraints of the situation you are dealing with. This means not expecting too much so you don't set yourself up for disappointment. My grandfather's memory has been declining over the past several months, it is not realistic for me to expect him to remember something I said a couple hours ago.
If grandma has adult incontinence (AI), is it realistic to get mad that you have to wash her bedding every day?
No, of course not!
Instead of getting mad you should be trying to find a way to make the situation better. In this case, TENA® Overnight Underwear and TENA® Overnight Pads from Walmart are a great idea! 
Their great absorbency and protection will remedy your monotonous sheet washing conundrum. Perfect if she has moderate to heavy bladder leakage.
Want to shop online? Hover over the image below to start your shopping now!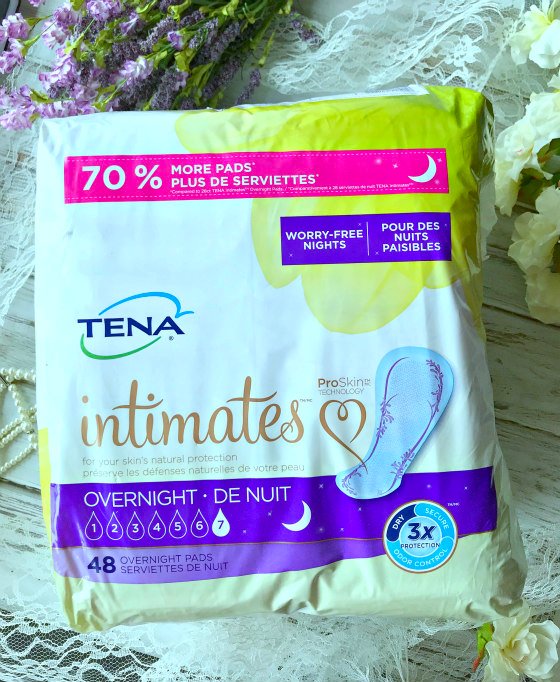 TENA® overnight incontinence products for women are specifically designed to comfortably protect against leaks when you are laying down. They are a must for bedtime and naps! TENA® intimates™ Overnight Pads protect the skin by quickly wicking away fluid through its soft top layer so you stay fresh and clean. Also, here soon Walmart will also carry TENA® intimates™ Overnight Underwear that will have the same amazing technology – great for those that don't want to bother with pads!
My grandfather has had some bouts of AI and loves his TENA® products. He doesn't have to embarrassingly come to me with a handful of soiled clothing, asking me to wash them. They keep everything dry and he can just confidently toss them in the trash with his dignity intact.
Educate Yourself
Understand Your Caregiving Duties
Caregiving is WAY different than babysitting. Typically, you are dealing with a family member who has impairments due to old age and is ill or disabled and needs a lot of help doing daily activities. This means you have a lot of duties depending on your particular situation. Know what they are and how your loved one likes things done.
I've found over the years, my grandfather is very picky about certain things. For example, certain items have to be certain brands (not any old toothpaste, shaving cream, or aftershave will do) and there is an art to how his bed should be made. Learn these things in the beginning. Everyone will be happier if you do.
Learn About Their Condition
Most likely you will be going to a lot of doctors appointments. While you are there soak up all the information you can about what's affecting your loved one and how you can help.
Don't be afraid to ask questions. The more you know about why your loved one does what they do and why they feel how they feel, only helps you understand how to care for them better. The more you understand the less frustrated you will be.
Set Achievable Goals
You have a lot on your plate caregiving for another person. Dealing with their household and occupational duties to things like medication management, transportation, and medical needs while competing with your own life is hard. If you aren't careful about prioritizing, scheduling, and setting timers while keeping everything attainable soon you won't know which way is up.
Calendars, reminders, and alarms are my friends!
Make sure any daily, weekly, or monthly goals you set can actually be reached. Don't overwhelm yourself with too many "extras" so if something doesn't get done right away it's nothing to stress about. Slow down and think about what is most important and needs to be done. It's ok if you can't do something. It can be done later if you prioritized properly to start.
Find Support
You are dealing with a very challenging situation that can leave anyone stressed, irritable, and maybe even a little bit resentful – AND that's okay! You are human. What you don't want to do is take it out on your loved one.
Finding a person or support group you can lean on is essential. If you are taking care of a parent and have siblings maybe split up the duties to lighten the load.
My husband is my pillar.
Even just talking to someone outside of the situation about your feelings can relieve a lot of pressure especially if they understand what you are going through. If you don't have any personal connections to lean on, look into local or online groups for caregivers. They'll be able to connect with you on a whole other level.
Stay Healthy and Positive
Above all else take care of yourself and your needs too! Just like in parenting, self-care is a MUST. You do no one any good if you are running on empty and are so miserable you don't want to do anything. Even if it is only 15 minutes a day make it a goal to do something for YOU and prioritize it. Increase the time when allowed, you're worth focusing on!
For me, this usually means taking a walk with my husband, enjoying a cocktail, and getting up an hour earlier than everyone else to get in things that are important to me.
Grandma isn't alone in her AI struggles, she has you and TENA® Intimates™ Overnight Pads and Underwear for women to help her live life to the fullest. Help her feel more confident and buy some today!
Stay safe and have a fabulous week!!