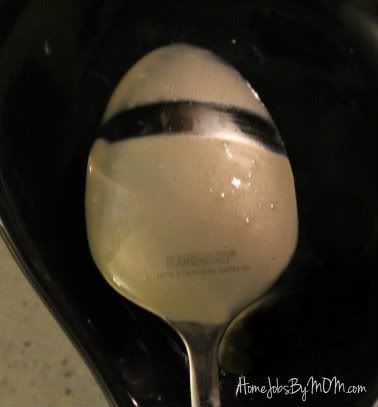 This year in addition to giving my mother-in-law her birthday and Mother's Day presents (they were back to back days this year) I also decided to make her some homemade strawberry ice-cream. Strawberry ice-cream is her favorite! I've never been a huge fan of it but it turned out pretty yummy. I digress though.
If you have never made an ice-cream that contains an egg based custard before you may be wondering how to tell when the custard is fully cooked. This is really quite simple. When the custard is done it should fully coat the back of a spoon without running off. I used a metal spoon to test this but a wooden spoon would work as well. While the custard was cooking I tested its level of doneness by coating the back of a spoon several times. Just stick the spoon in the custard coating its backside and run your finger down the center of it. If the portion of the spoon that you wiped away is clearly visible and the custard is not running off of the spoon then the custard is done. If the custard is running off the spoon and through the spot you wiped off then you should continue cooking the custard a while longer so it thickens up some more.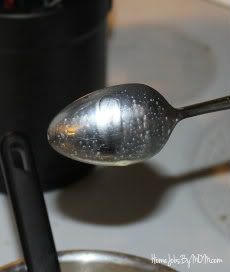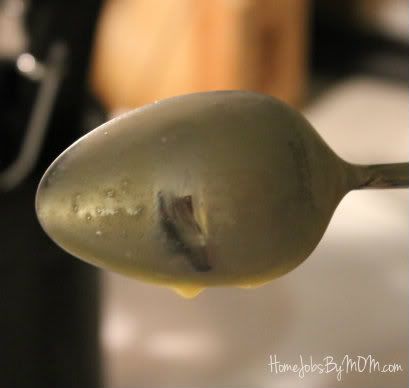 The two pictures above are examples of what the custard looks like when it is not done cooking.
I have found that the coating on the back of the spoon can vary in thickness depending on what you are trying to make. The main thing is that is does not run. I stuck the spoon in so many times that I found out that the custard I was making tastes a whole lot like crème brulee. Yum! Have you ever made homemade ice-cream before? What is your favorite flavor?