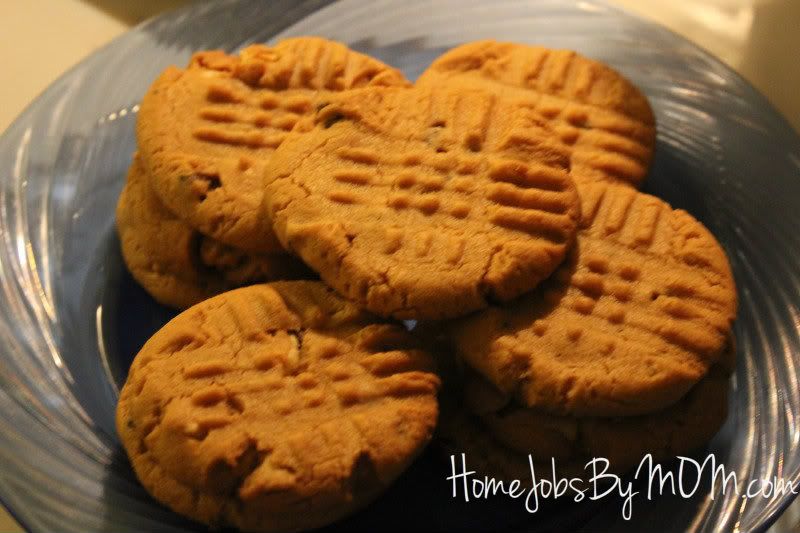 I'm with Susan at Finding Our Way Now, when I first saw this recipe I thought "Really? No way?!". It was just so easy and simple that I had to give it a try. I thought heck I have to give them a shot they are just THAT easy. And so I did with a few tweaks of course. It's simple enough that the Kids Make, They Eat It principle applies too. Yay!
Ingredients
1 cup Creamy Peanut Butter (but if you like crunchy by all means go crunchy)
1 cup Sugar
1 Egg (I added this for extra glue)
Chocolate Chips (or White Chocolate Chips or Caramel Bits…I think Heath Bits would taste heavenly but my husband is against toffee. Woest Me.)
Yes. You read right. No flour needed. So amazing, huh?!
Instructions
Start by preheating your oven to 375 degrees Fahrenheit and then place all of the ingredients in a small bowl. If you add chips or bits I would just eye them to your preference. I've made plain peanut butter cookies, white chocolate chip peanut butter cookies, and chocolate chip peanut butter cookies and they've all got scarfed down within a day or so. Mix all of the the ingredients together until everything is well blended and let sit for 5-10 minutes.
Now when I think of peanut butter I think sticky or that feeling of bread being glued to the roof of your mouth. That can't be easy to roll into a ball, right? Wrong! The dough for these cookies easily rolls into twelve decent sized dough balls. Just place the dough balls roughly two inches apart of a non greased cookie sheet. Then grab a fork to make the classic peanut butter criss-cross pattern on the top of the cookies by pressing down with it vertically then horizontally across the dough balls.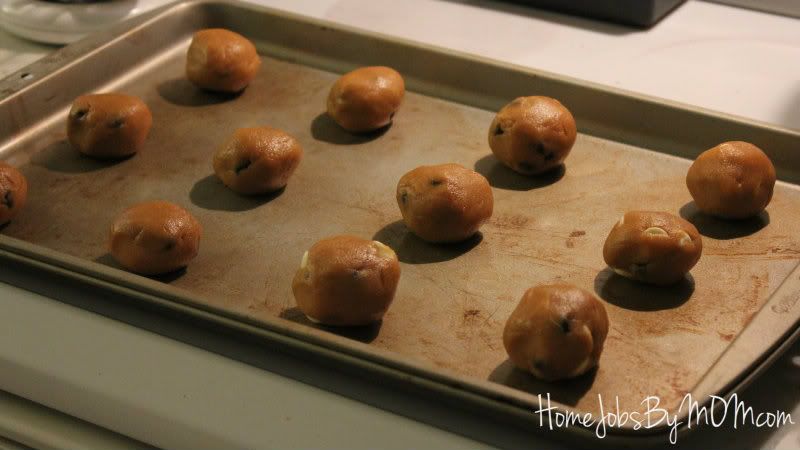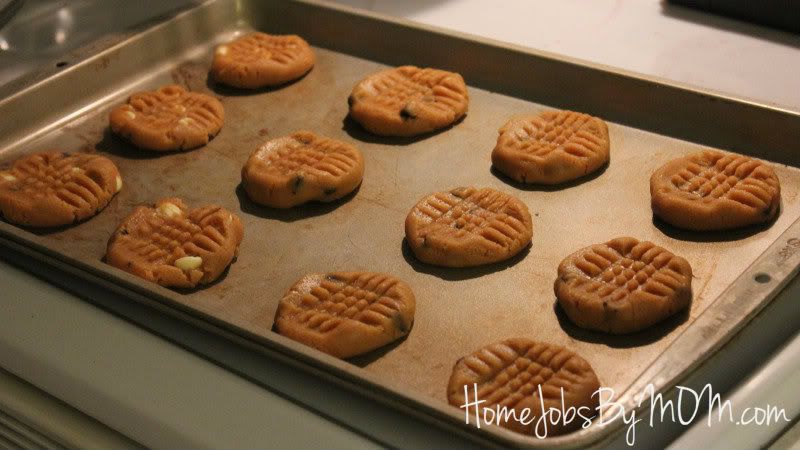 Bake the cookies for 12-14 minutes and then let them cool on the baking sheet until you can remove them without them breaking apart.
I personally am not a big peanut butter cookie fan but my husband and boys love these! And I love the fact that I can always make them because I always have peanut butter and sugar on hand. It's a win win!! What is your favorite kind of cookie?