Recently I was given the opportunity to review the Knight of the Dragon Toddler Costume by Costume Discounters. I chose this costume for my two-year-old son despite him being a huge Mickey Mouse fan. I just haven't seen any Mickey costumes that were a good representation of his beloved cartoon character but this is an excellent looking knight costume. This costume includes a silver and black jumpsuit with a dragon chest piece, shoulder guards, and a helmet.
Knight Of The Dragon Toddler Costume Jumpsuit
The costume looks so awesome from the front! I love it! The part of the jumpsuit representing the armor is slightly padded in the chest area with silver flaps that cover the attached black pants. The chainmail like sleeves are a stretchy mesh type material that has been painted silver (they are very soft and seem comfortable).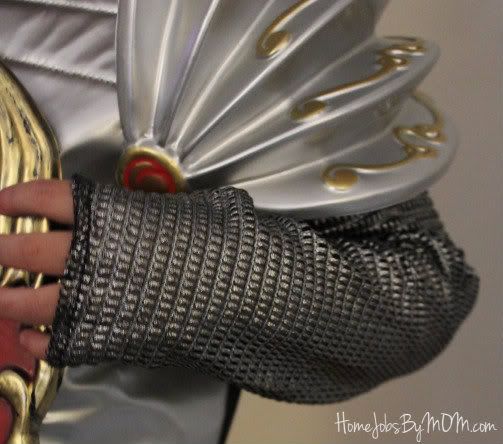 The nicely painted plastic dragon chest piece velcros to the center of the chest area. The chest piece is attached very securely. I didn't even realize it was velcroed till I looked since it was packaged attached. I was surprised!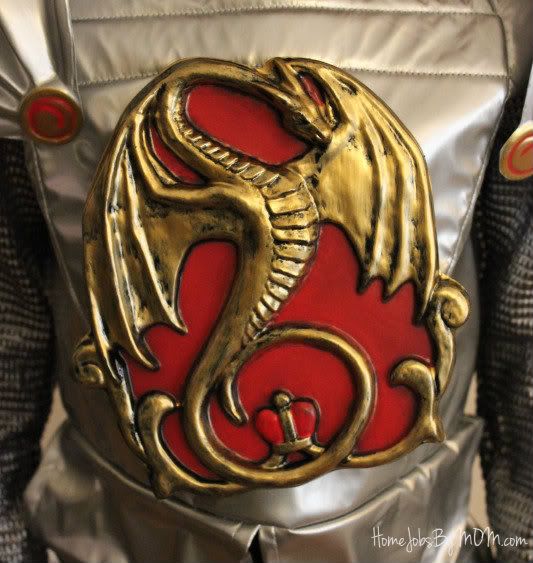 Sadly, from the back, the costume doesn't look to knightly. All you see is a black jumpsuit with the "chainmail" sleeves. I wish the silver chest piece covered the back as well. Not a big deal at all, though. This just seems to be the trend with kid's costumes these days. More than likely it will be chilly on Halloween anyway and my son will be wearing a jacket hiding the back of his costume.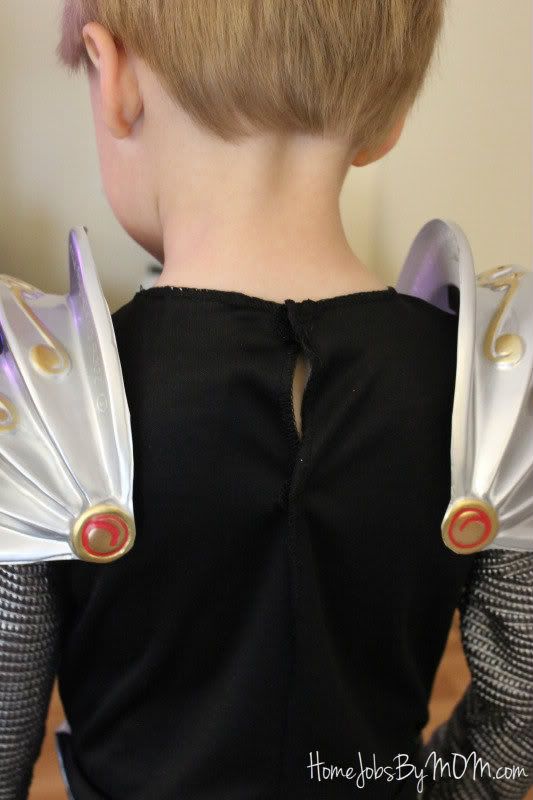 Knight Of The Dragon Toddler Costume Helmet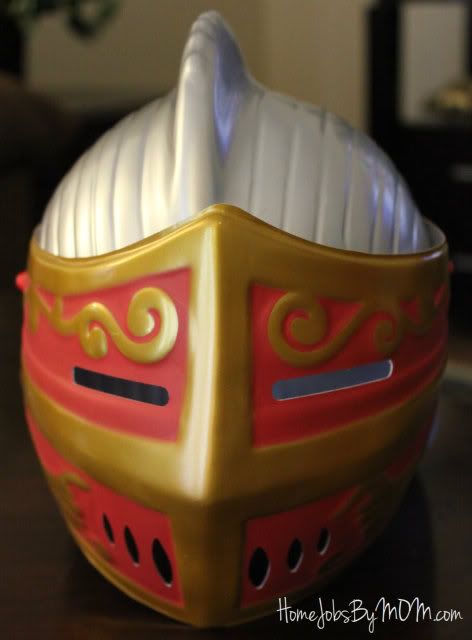 I was so glad that this costume actually came with a helmet. With a lot of costumes a helmet is an extra accessory you have to buy but not with this one (yay!). The helmet is a good quality plastic. Not the super flimsy stuff on some costumes. It still won't withstand being sat on or anything like that so no using them as a stool (my son would so do that). The helmet's visor goes up and down with ease finishing off the look.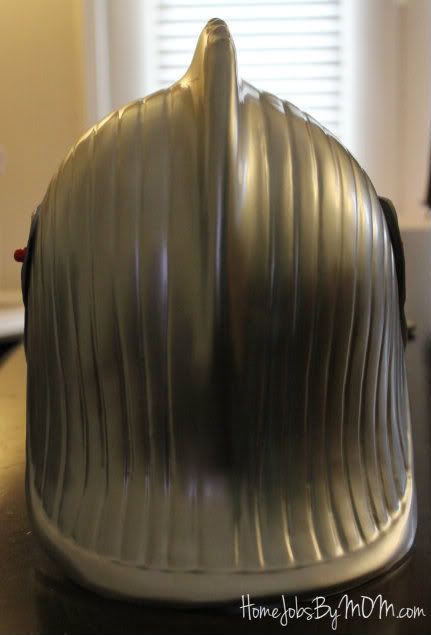 As I mentioned before my son is two years old right now so the helmet was a little big on him. It kept sliding around on his head causing him not to be able to see out the slits. This shouldn't be a problem on Halloween though since he will almost be 3 years old then and this costume is recommended for 3-4T (it was the closest to his size). If for some reason the helmet still doesn't fit him on Halloween we will just keep the visor up (if he actually keeps the helmet on the whole time which isn't likely anyway).
Knight Of The Dragon Toddler Costume Shoulder Guards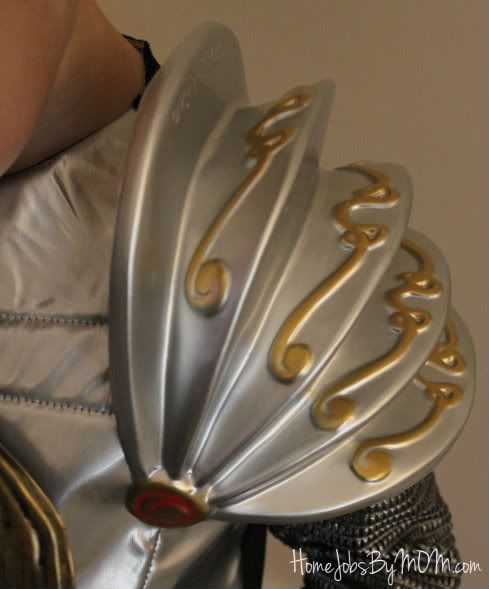 The shoulder guards are made of the same kind of plastic as the helmet. They attach to the jumpsuit with velcro. This velcro didn't seem as secure as the chest velcro probably because when my son tried turning his head while wearing the helmet it hit the shoulder guards. I may put some extra velcro on the shoulders just to strengthen them up a bit.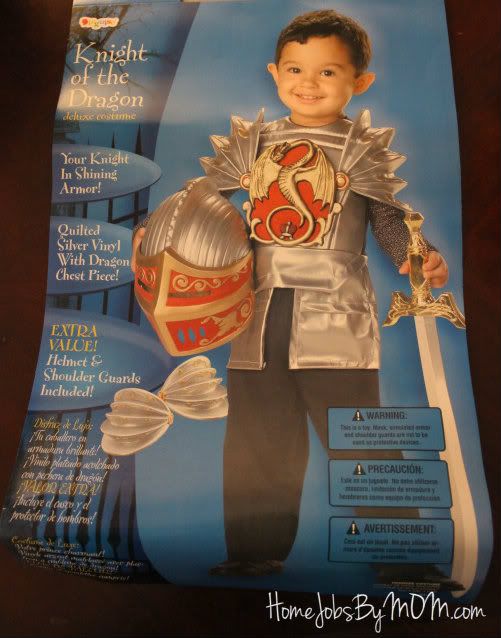 Overall, I love this costume! It has a good look and quality to it. I can't wait to see my little knight run door to door collecting his loot and protecting mommy from all the "bad guys" (as my older son would say) out there. What do your kids want to be for Halloween? Do you dress up with them?
Disclosure : I was given this product to review, however, I received no monetary compensation to do so. All opinions and thoughts are 100% my own and completely honest.