This is a sponsored post written by me on behalf of Manwich for IZEA. All opinions are 100% mine.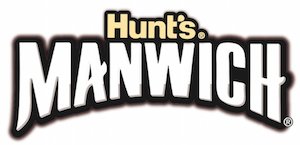 Being a mom of two boys there's never a dull moment in our house. Throw in my husband and grandfather and you can assume my schedule is jam packed. AND it is! With games, practices, school, doctor appointments and work there's not always time to plan out a meal on the fly. That's why I love the idea of meal planning. You know what and when you are going to eat and are all planned for it. I LOVE having a plan!
Enter Manwich Monday. Manwich is a hearty sauce with a sweet and tangy taste typically thought of when you think of sloppy joes. However, it contains no meat making it super versatile for making sandwiches, pastas, and things like…
Sloppy Joes Tacos
Saucy Meatloaf
Meatball Hoagies
And so much more. Check out Manwich Monday Recipes to get even family friendly meal ideas.
Manwich isn't a one trick pony though. Did you know Manwich comes in three flavors – Original, Bold and Thick & Chunky?! Giving you even more versatility in the meals you come up with.
This Manwich Monday I decided to make a cleaner version of the traditional sloppy joes that still has the classic kid-stopping power. Both hands are still needed to enjoy Sloppy Joes Surprise, keeping them away from video games or texting and focused on eating! 
Ingredients 
Your favorite Manwich sauce (Original, Bold, or Thick & Chunky)
1 pound ground beef
1 can of biscuit dough (8ct)
Directions
In a skillet brown the ground beef. Drain any excess grease and place back into skillet.
Combine the ground beef and one can of Manwich. Stir until completely combined.
Split apart the biscuit dough to create a pouch. Spoon in the Manwich ground beef mixture and pinch the dough closed. Make sure not to get the mixture on the edges of the dough pouch otherwise the dough will be hard to close.
Fill all of the dough pouches and bake for 375 degrees on a baking sheet for 15 minutes. Enjoy!
So remember to make Monday Manwich Monday. For new and family friendly recipe ideas Follow Manwich on Twitter and Sign-up for ReadySetEat eNewsletter. It's also a great place to see adorably funny messy kid faces. Let's focus on mealtime again with Manwich!